Butuan City Water District named 2018 Huwarang Lingkod Tubig Awardee for Mindanao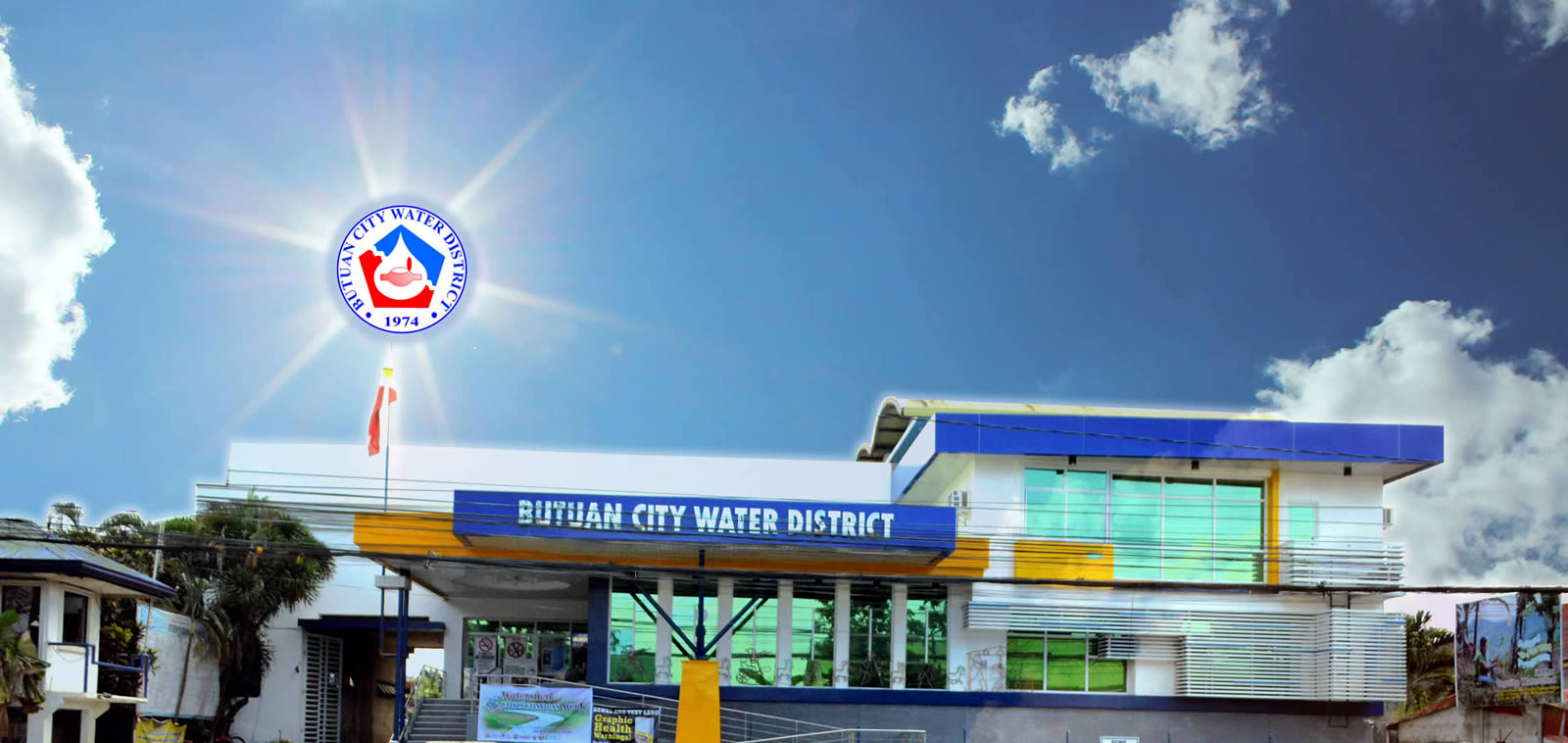 ..Butuan City Water District General Manager Anselmo Sangtian (center, right) receives a wooden sculpture trophy as Huwarang Lingkod-Tubig 2018 awardee for Mindanao. The ceremonies were held at the Novotel, Cubao, Quezon City on March 22 as a culminating ev..
Butuan City Water District (BCWD) is this year's Huwarang Lingkod Tubig Awardee for Mindanao. The award was presented by Local Water Utilities Administration (LWUA) in the World Water Day Awards hosted by National Water Resources Board (NWRB) and Maynilad as the culminating and highlight of the celebration in the Philippines of the World Water Day (WWD) on March 22, 2018 at Novotel, Araneta Center in Quezon.
The World Water Day Award honored individuals, institutions, and programs that made strides in achieving water and water environment sustainability in the Philippines.
A total of 54 "water champions" since 2015 have been recognized, including leaders of indigenous peoples, community workers, media personalities, local government units and academe based organizations.
The following were the awards given out this year:
Huwarang Lingkod Tubig;
Kampeon ng Lawa;
Kampeon ng Katubigan Award;
Water-Wise City Award;
Water Leadership Award;
Huwarang Alagad ng Ilog Pasig; and
Water Warrior Award.
There were three Water District Awardees: One from Luzon, One from Visayas and One from Mindanao. These three water districts were awarded for their Best Public Relations (PR) Practices on Watershed Development Program. They were chosen based on Sustainability of Watershed Development Program, Effectivity / Impact of the PR Program in the Community, Socio-Economic Impact, and Effective Inter-agency Collaboration. These were the following:
1) Metro Naga Water District: Huwarang Lingkod Tubig – Luzon
Best Practices on Watershed Development Program Looking after the welfare of the local community -- and in doing so -- protecting and preserving their water resources as well. This is one of the key factors that made Metropolitan Naga Water District's integrated watershed management a success. Dozens of families which have been relocated have not only been given a new place to call home but also alternative livelihood programs that sustain their daily basic needs. This has shown and proven to residents that they could be part of the solution, not the problem, as stewards in various programs and partnerships aimed at conserving and enhancing the ecology and biological diversity of their environment.
2) Silay City Water District: Huwarang Lingkod Tubig – Visayas
The watershed program of Silay City Water District started literally from the ground up. That's because their watershed site was destroyed by a huge wildfire back in 2005. When they began forest rehabilitation in 2009, they had to plant trees that would have to cover more than 15 hectares of barren land. And that was a challenge they willingly accepted. Now, less than a decade later, the area is once again sprawling with about 30,000 trees like narra, mahogany and acacia. Thanks to the Water Districts' numerous environment and community programs and the concerted effort of various government and civic groups, and most importantly, the cooperation of local residents
3) Butuan City Water District: Huwarang Lingkod Tubig – Mindanao
People protect and take care of their source of livelihood. With this in mind, the Butuan City Water District tapped the settlers in and around the Taguibo River watershed reserve to be actively involved in safeguarding over 12 hectares of forested area from illegal practices such as slash and burn or kaingin. These are mostly indigenous peoples, who were taught about the importance of preserving the resources of their environment as a source of income for their family -- and the community as a whole. This is where their watershed success story began. Now, with the help of various agencies and like-minded organizations, the BCWD regularly carries out campaigns and projects to make sure that watershed settles and local residents alike will reap the fruits of their labor for years to come.
The Department of Environment and Natural Resources (DENR) spearheaded the local celebration of the WWD this year, with focus on the role of nature in addressing the biggest water-related problems in the early 21st century.
WWD is observed every March 22 to raise awareness about the importance of water and sustainable development. This year's theme "Nature for Water" emphasizes the potential for nature-based solutions to address mounting water-related problems facing the planet.
Total Views: 2369 Today: 1
Last Update: June 08, 2018