BIDDING UPDATES


* click 'Bidding' on the main menu (top page) to view more updates
---
WATER SUPPLY STATUS UPDATE (May 16, 2018 8:00 AM)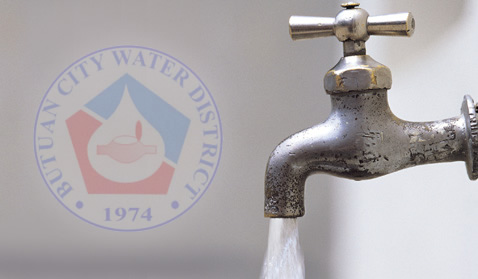 The Butuan City Water District (BCWD) issued a press release last Wednesday, May 9, 2018, informing the concessionaires that the entire service area will experience water interruption on May 15 from 10:00 P.M. to 2:00 A.M. of May 16 due to the installation of 10-inch diameter gate valve at Pump Station No. 3 located in Alviola Village, Brgy. Baan Km. 3, Butuan City. Based from the updates received from the...
Water Service Interruption on May 15, 2018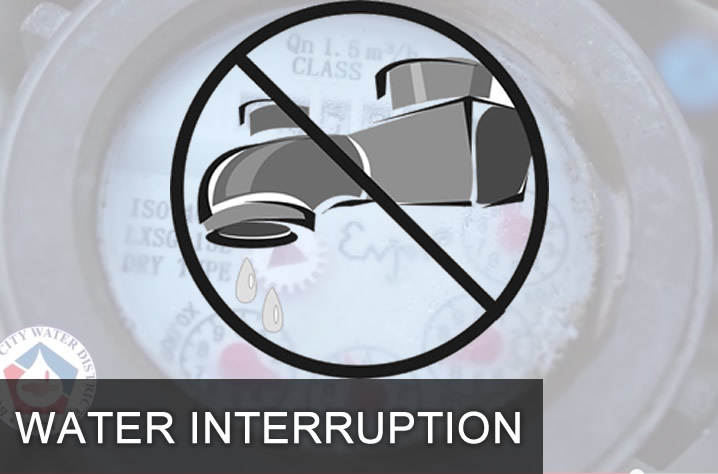 WATER SERVICE INTERRUPTION

Date: May 15, 2018

Period of Interruption: 10:00 P.M. (May 15, 2018) - 2:00 A.M. (May 16, 2018)

Reason: Installation of 10-inch diameter uPVC gate valve at Pump Station 3, Alviola, Brgy. Baan Km.3, Butuan City.

Areas Affected: Entire Butuan City will be waterless.

Concessionaires are advised to prepare for the said water service interruption.

Normal water pressure will be restored...
BCWD UPDATE (5/1/18)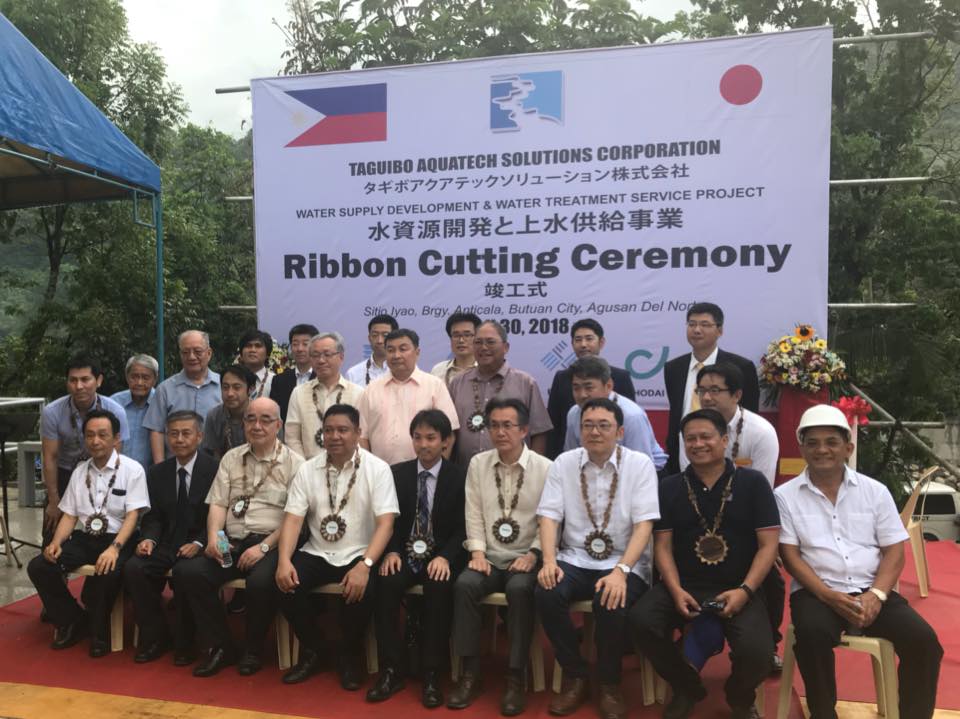 TASC Officially Commences Commercial Operation of its Facilities

Marlon Labis, president of Taguibo Aquatech Solutions Corporation (TASC), announced that TASC has officially commenced commercial operation of its facilities during the inauguration of the facilities under the Water Supply Development & Water Treatment Service Project (WSDWTSP) on April 30, 2018, at the project site in Sitio Iyao, Brgy. Anticala, Butuan City.

TASC developed and constructed the water supply and...
BCWD Adjusts Service Charge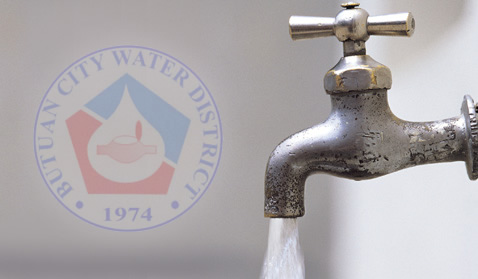 There has been an adjustment in the service charge in BCWD. It has taken effect last January 3, 2018. The old rate for service charge was only Php 50.00; service charge includes reconnection fee, service fee, and transfer fee.
The increase was due to the fact that the basic cost of operation such as fuel and oil, labor, materials, fittings and other incidental expenses kept on increasing; hence, the old service...
WE ARE CLOSED ON March 29-31, 2018, IN OBSERVANCE OF THE HOLY WEEK, A REGULAR HOLIDAY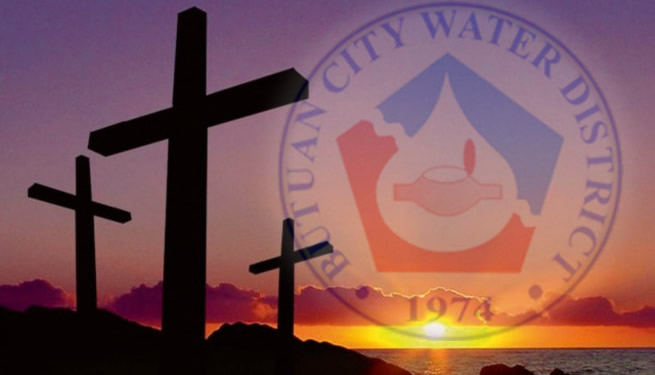 Please be informed that the Butuan City Water District (BCWD) will not be open to serve paying concessionaires on March 29-31, 2018 (Thursday - Saturday) – in observance of the Holy Week.
Regular office hours will resume on April 2, 2018 (Monday).
Thank you very much.
...
Save lives, donate blood! BCWD Bloodletting 2018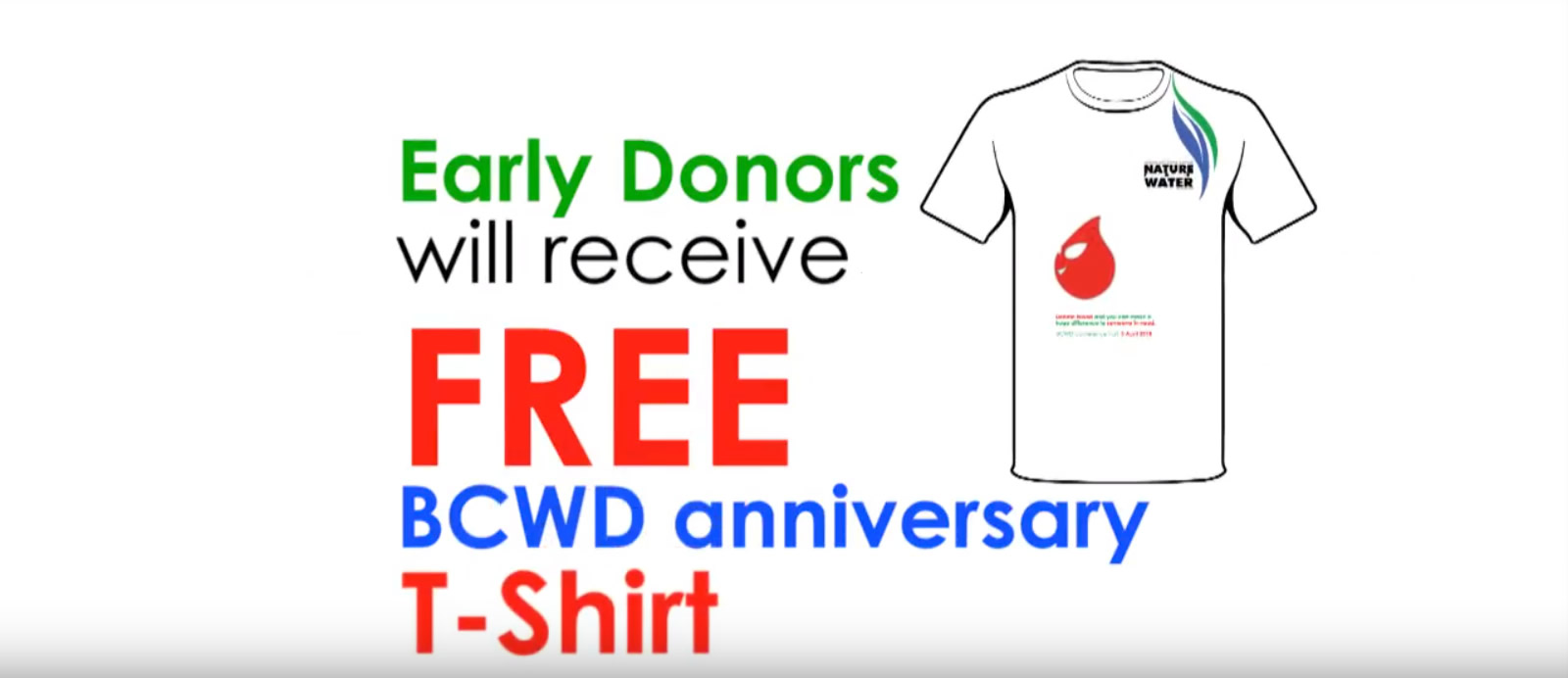 Save lives, donate blood!
In line with the celebration of the 44th Anniversary of the Butuan City Water District (BCWD) and the 17th Water Consciousness Week, a bloodletting activity will be conducted by BCWD in coordination with the Philippine National Red Cross (PNRC) on April 5, 2018 at the Conference Room, BCWD Administration Building, Gov. J.A. Rosales Avenue, Butuan City.
The bloodletting is open to the public. Collected bloods will be donated...
BCWD ANNIVERSARY GIVE-AWAYS: A CUSTOMER INCENTIVE PROGRAM AS IT CELEBRATES ITS 44 YEARS OF SERVICE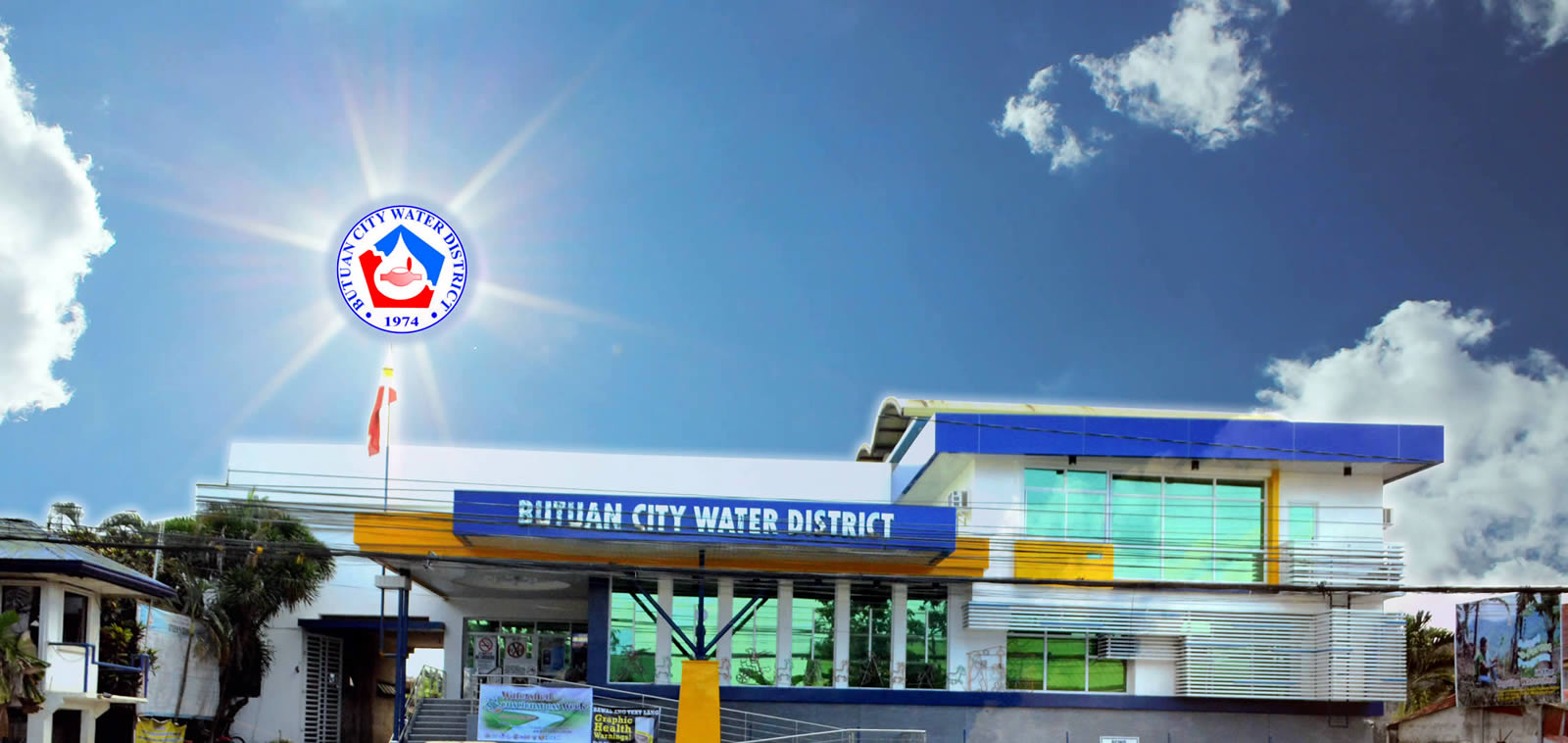 The Butuan City Water District (BCWD) will celebrate its 44th Anniversary and 17th Water Consciousness Week on April 2-7, 2018. Among the major activities slated for the said celebration is the Annual BCWD Anniversary Give-aways.
The Anniversary Give-aways is BCWD's way of sharing its blessings to the community. The distribution of grocery items to paying concessionaires on April 2 - 4, 2018 or until supplies last will take place at the...